Past simple (Pasado simple)
---
Utilizamos el pasado simple para hacer referencia a acciones o situaciones que sucedieron en el pasado.
ESTRUCTURA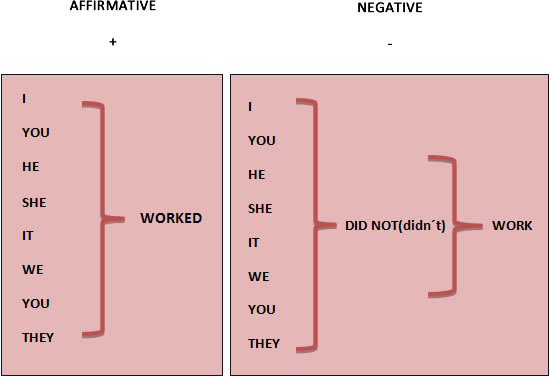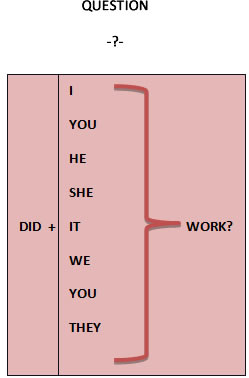 Verbos regulares e irregulares
En la formación del tiempo pasado hay que distinguir entre verbos regulares e irregulares. Los verbos regulares forman el tiempo pasado añadiendo "-ed" a la forma infinitiva, mientras que los irregulares no siguen un patrón determinado.
Tabla de verbos irregulares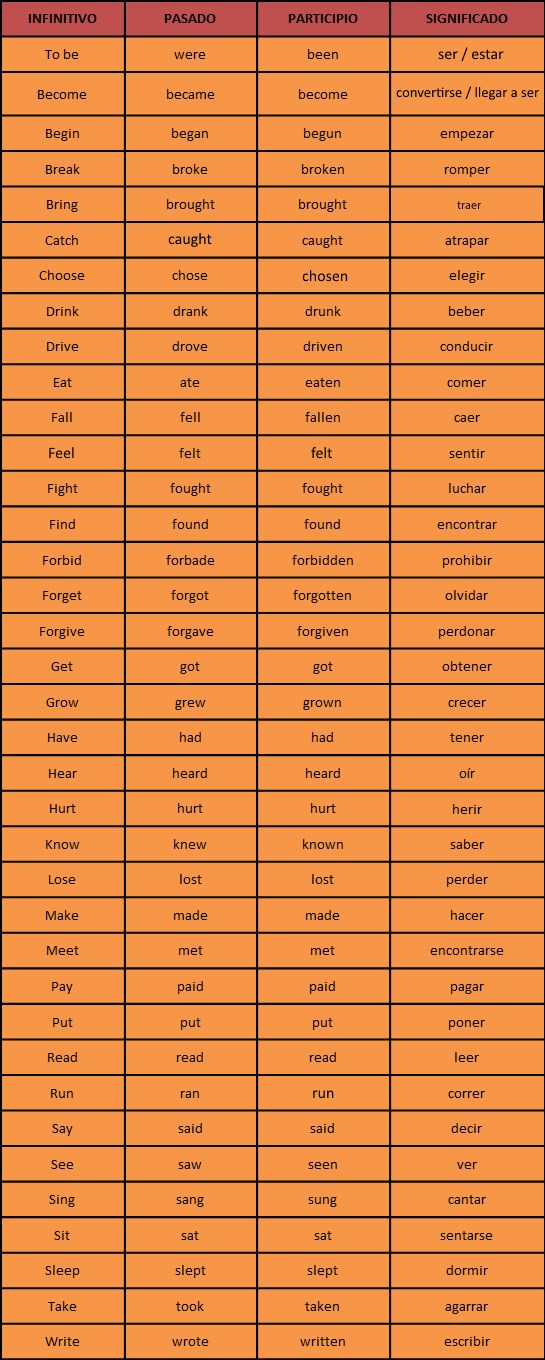 EXERCISE
Complete the text about James Dean. Use the past simple /Completar el texto sobre James Dean utilizando el pasado simple.
American actor James Dean was born in 1931. Dean´s mother DIED (die) when Dean was only 8 years old and he _________(grow up) on his aunt and uncle´s farm. He _______(study) acting for two years. Then, he ________(start) a career in films and the theatre. He also __________(appear) in some TV commercials, including one for Pepsi Cola. In 1954,he ________(act) in a play called The Immoralist in a New York theatre.Bosses from Hollywood film studio _________(see) the play .They _________(like) Dean and _________(offer) him a film contract. Dean ________(star) in three films, East of Eden(1955), Rebel without a Cause (1955) and Giant(1956).During his short career, he _________(become) extremely popular with teenagers. His death In a car crash in 1955 __________(cause) great sadness in young people all over the world.